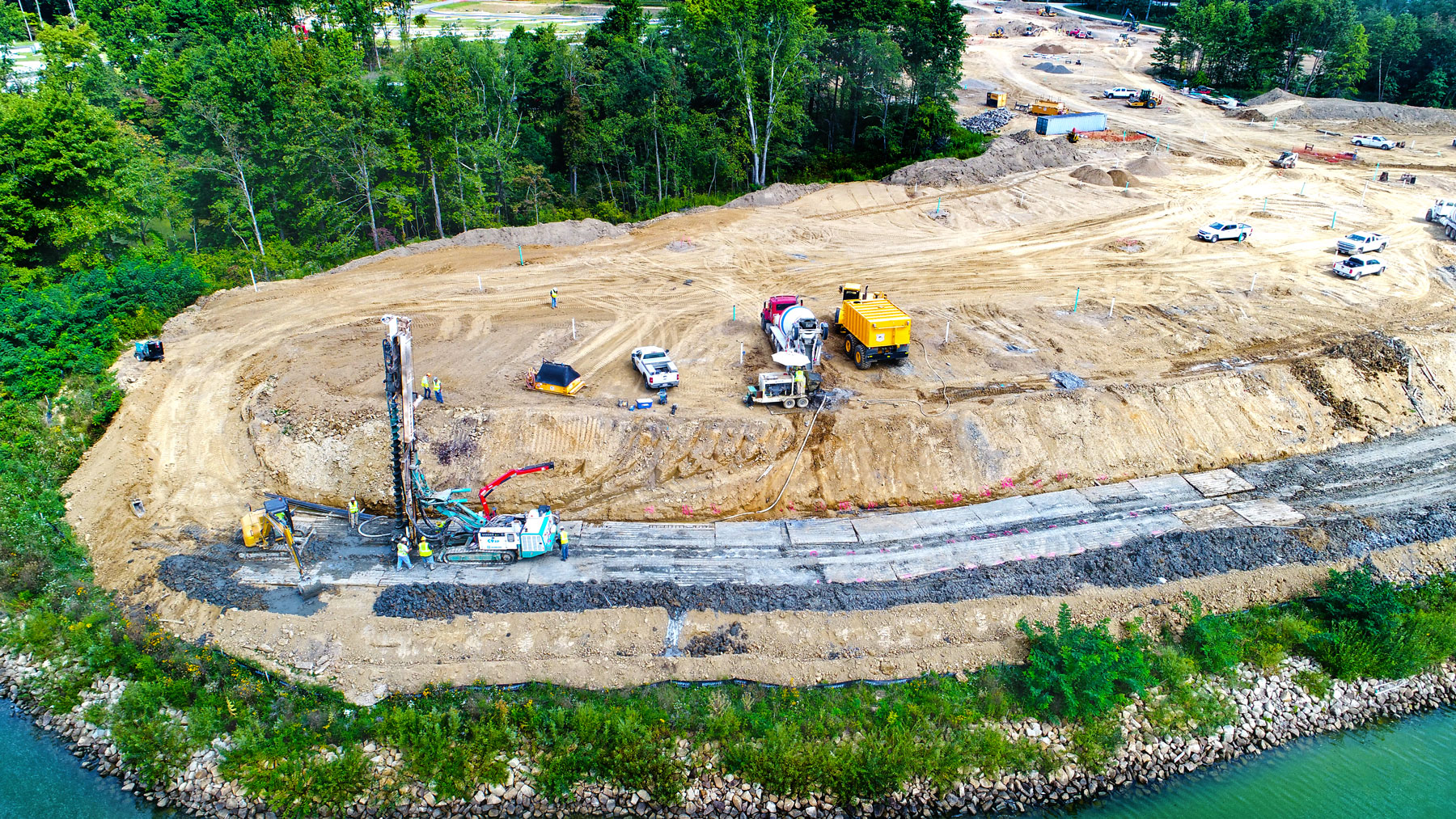 Beaver Constructors, Inc. is committed to act responsibly and positively when considering actual and potential environmental aspects and impacts of our operations and activities throughout all levels of our organization. Throughout the company we follow guidelines, both formal and informal, to implement practices that will positively enhance our work activities and their effects on the environment.
Beaver Constructors utilizes a variety of methods, programs, and specialized training when required, to ensure that the performance of our work, and its potential environmental impact, is in compliance with our customer's required specifications and industry best practices. Some of these programs and methods include:
Recycling and reuse of resources such as paper, metals, used oil, and construction materials. Utilization or salvage of materials whenever practical and allowable by project specifications.
Proper handling, storage, use, and disposal of all substances in accordance with their safety data sheet.
Ongoing training and certification of employees as required to meet industry-specific program guidelines such as fugitive dust control, E&S control inspections and documentation, as well as soil and water conservation best practices.
Short and long-term planning of material and equipment utilization; delivery and pick-up in order to maximize trip efficiencies and minimize unnecessary travel.
Implementation of proper equipment maintenance and utilization to maximize fuel efficiency and prevent equipment fluid leaks or spills from impacting the environment.
Utilization of energy efficient products and methods in the workplace including energy efficient light bulbs, automatic room lighting controls, water/energy efficient fixtures and lavatories, energy efficient window glass, programmable building heating and cooling controls, automatic copy and printing equipment idle modes, and carpooling.
Continuous improvement program designed to encourage improvement in all aspects of our company including work efficiencies and the reduction of wasteful practices.
Utilization of technology to facilitate communication and reporting electronically, whenever possible, to eliminate or minimize paper usage.
Project-specific environmental elements required by project contract, permit, or environmental regulation such as protecting native species or habitat, tree cutting guidelines, protection of streams and waterways, wetland protection and remediation, and protection of cultural resources, are implemented accordingly.